The website for Shaker Square and its friends.
Supporting and informing since 2004
GOOD NEWS!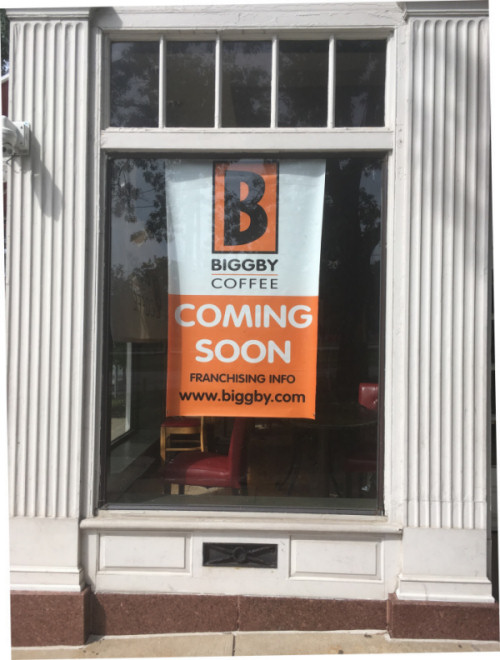 When will it open? We'll let you know.
Burten, Bell, Carr CDC documents

Thank You Dewey Forward
FOR 15 YEARS OF "PEACE AND LOVE"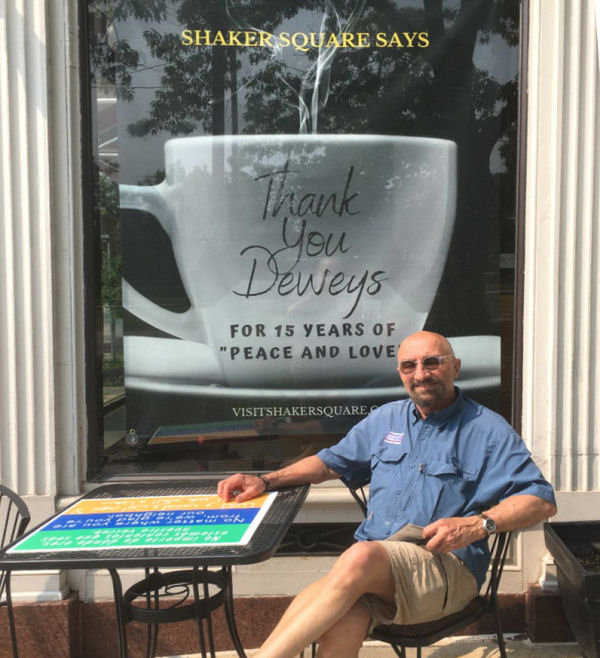 When I arrived at DEWEYS coffee shop after 3:30 pm on Friday May 31 it had already closed. Coral Company staff had just hung a gracious farewell message in the window. Dewey Forward, one of the Square's most progressive business owners, sat down in the afternoon sunlight and let me take this picture. Thank you Dewey.